I
'm linking up with Ashley and Neely for their weekly Sunday Social.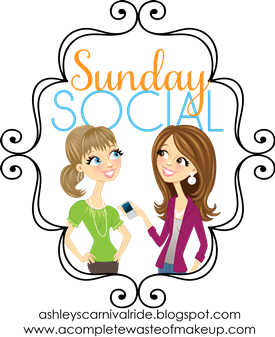 This week's questions are about my blog.
1. What is the name of your blog? How long have you been blogging?
The name of my blog is Resource Room Rules. I chose that name because I'm a resource teacher and wanted something fun and catchy that was about teaching and could include my real life in it as well. I started in the middle of October during my fall break.
2. Why do you blog?
I blog because I love to write and enjoy teaching and it was a good mix of the two of them. I started discovering the world of teaching blogs when I was doing some searches for teaching ideas and found a wonderful wealth of inof
3. What is the first blog you ever followed?
I think the first blog I ever followed is The Resource(ful) Room since it was fun to find another resource room teacher's blogs.
4. What is your favorite post you wrote in 2012?
It's hard to pick one, probably the one about Class Dojo.
5. What are your blogging goals for 2013?
*To blog more often
*To learn more about creating teaching products
*To create more connections with other bloggers
6. Name your top 3 favorite blogs.
It's hard to pick just three. I like The Resourceful Room, The Lower Elementary Cottage, and Teeny Tiny Teacher are just a few of my favorites.