Hope everyone is having a good weekend! I'm enjoying some cooler AZ weather,

planning adventures and enjoying some time with family and friends.

I'm REALLY looking forward to Thanksgiving next week and having 5 whole days off so that I can catch up with my life. We only have two days of school next week, so not much teaching going on with all the special activities next week (Turkey Trots, Thanksgiving celebrations etc. in my students general education classrooms). This will give me time for the whirlwind of iep meetings, testing and paperwork that I will be handling before Christmas Vacation. Thank goodness I have an

great

student teacher who

will be helping me out!
Anyway, on to teaching tips. This week I'm linking up with Miss Kindergarten for her teaching tip linky party.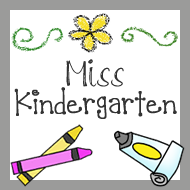 Here are my teaching tips

-
1) Touch Ma

th- Does anyone use it? I'm a big fan of it and love it for teaching math to students, especially those students who are new to adding and subtracting. My goal is to eventually get

my students to a point where they can count and add

and subtract in their head.
Until then I introduce them to using touch points for adding and subtracting. It helps them alot when they're learning how to add and subtract successfully. I've also used it for multiplication

, division and money.
2) Skip counting-I really feel that this gives students a strong base when they're working on their multiplication facts. When students take state and district tests they are not able to use multiplication tables, but if they know how to skip count they can solve their multiplication and division problems (something that is reinforced in

multiplication touch math)
.
Skip counting by 5's also helps teach time and money.
Happy Sunday everyone!!

Hope you enjoy the rest of your weekend.