So hard to believe it's already December! I'm linking up with Farley from Oh' Boy 4th Grade for her monthly Currently!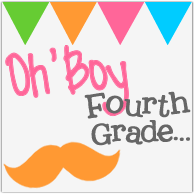 Anyway I'm so happy that it's finally cooler here in Arizona. It's such a great time to enjoy the great outdoors. I love yoga and there are a few places where you can enjoy yoga outdoors. So nice! It's also perfect for hiking, and there are a lot of visitors and fun things to do around this time of year.
I'm working on putting together plans and getting ready for my observation this year. This year the Arizona legislature changed the rules on teachers and now all teachers are observed twice a year. (sad face) So I have one next week and then in February. Oh well!
I've also been reorganizing at home and at school. I think I'm a bit of a pack rat, so I need to continually clear out the clutter. At school, I inherited a room with a lot of materials and books, so it was in desperate need of organizing. I'm also trying to find or put together a really good easy data sheet for tracking lessons, objectives and data. I feel like I waste so much time getting organized for progress reports etc. I want to work smarter, not harder.
I'm not great at technology in the classroom (well aside from computers) and I would so love to get familiar with and use on a regular basis a document camera, and smart board. I will be getting a document camera in my room finally. Sometime this year and maybe even over Christmas break. What a fun present that would be.
I've always loved the idea of Random Acts of Kindness. I love the idea of doing nice things for people, but I haven't been very good about it. I've always wanted to buy someone a lunch, dinner or coffee and pass it on.
So here's what I'm doing

Currently.